How Much Does a Custom Lip Augmentation Cost in Corona & Newport Beach?
A custom lip augmentation is typically $950. However, if you and your nurse injector decide you need a little less or a little more filler to get that perfect look, your cost may vary a bit to reflect those changes. We'll make sure you know exactly what to expect in terms of pricing before we get started.
What Do You Get With Our Custom Lip Filler Injections?
What do you get with a custom lip augmentation at our Corona and Newport Beach med spas? Here's what awaits:
JUVÉDERM VOLUMA XC: Sharpen and define your vermillion border with this thicker filler that holds its shape over time. A crisp, clean lip border makes your lips pop and takes your look to the next level.
JUVÉDERM Ultra Plus XC (1 mL): Fill out the belly of your lips with plenty of plump volume. This filler lasts up to a year, so you'll enjoy a look you love for as long as possible.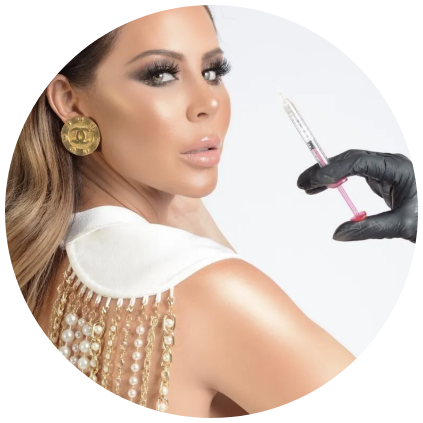 Meet Our Highly Trained Orange County Aesthetic Injectors
Trust your lips to a team of experienced aesthetics pros dedicated to being the best JUVÉDERM injectors in Newport Beach and Corona. Each of our injectors (all RNs or MDs) completes a specialized 4-month injection training program on top of their existing medical education. That way, you get results you're obsessed with and you know you're in safe, skilled hands every step of the way.
THE CUSTOM LIP AUGMENTATION EXPERIENCE:
WHAT TO EXPECT
Your lip transformation begins the moment you step into our Orange County med spa. Expect nothing short of a world-class, luxury experience. It's what you deserve!
You'll start by meeting one-on-one with one of our experienced injectors to design your custom lip look and plan your perfect treatment.
Worried your lip injections will hurt? Don't be! We use topical anesthetics and an injectable numbing agent called lidocaine to make sure you're completely comfortable before your treatment begins.
Your injector meticulously places JUVÉDERM into and around your lips to define your lip border and add plump volume to the belly. This only takes a few minutes, and you'll see a difference right away.
You're free to return to your usual activities right away, but you can expect some swelling and bruising for about a week. Tylenol, arnica, and ice are your friends.
After about 3 to 4 weeks, all traces of swelling should be gone, leaving you with your ultimate results. Your new pout may last up to a year, and BOTOX touch-ups every 2 to 3 months will keep that top lip beautifully flipped. JUVÉDERM lip fillers last as long as 12 months, so get ready to enjoy a look you love for up to a year. (If for some reason you change your mind or don't love your lip fillers, you can dissolve them at any time with a quick injection of Hylenex).
Lip Injections Prep & Aftercare 101
Here's your helpful guide to what you should do before and after your lip injections for the best possible experience.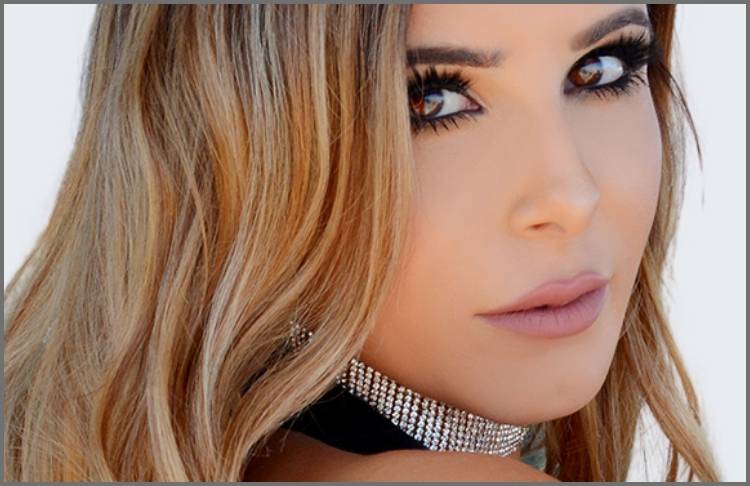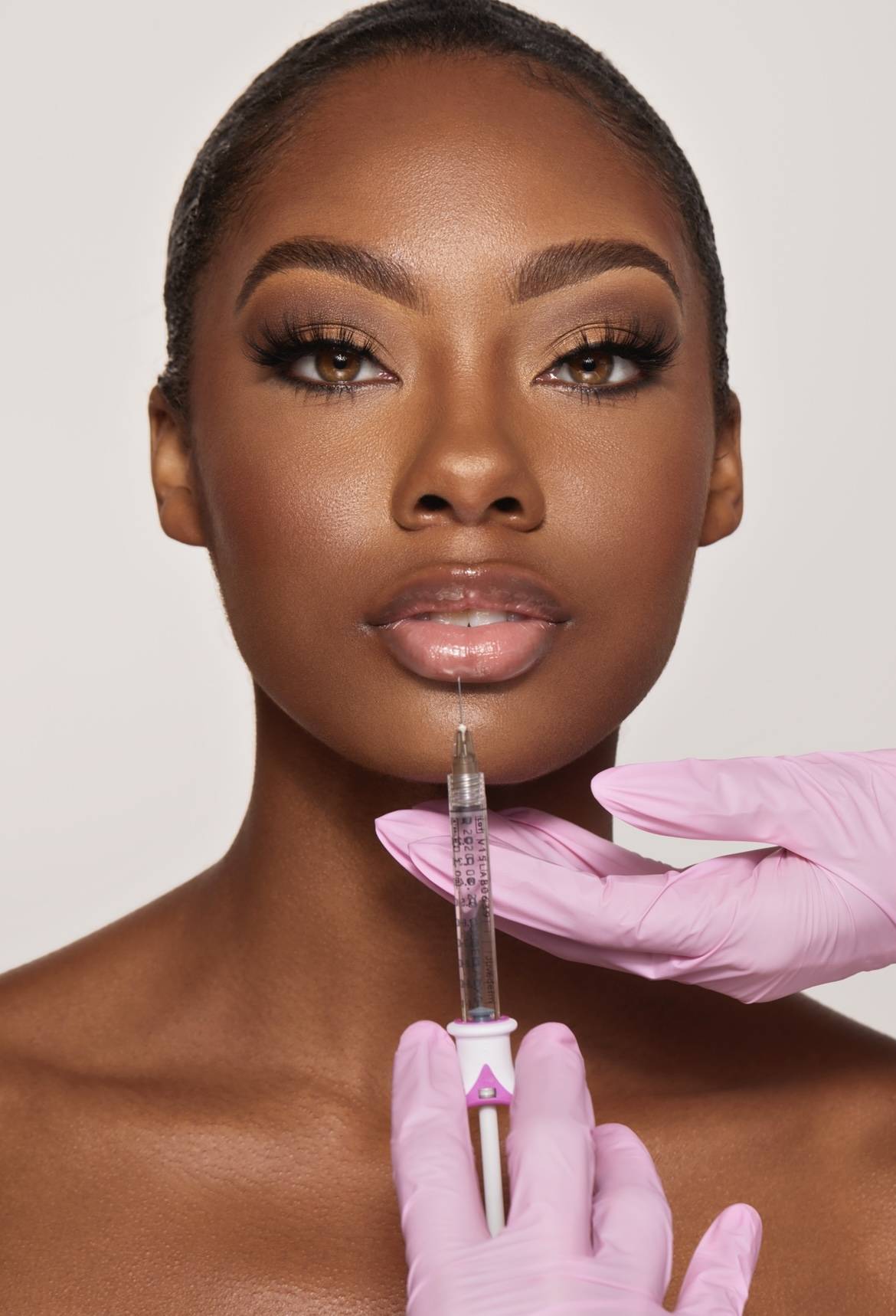 What to Do Before Lip Filler Injections
Prevent bruising: Avoid alcohol, ibuprofen, vitamin E, Ginkgo biloba, and any other blood-thinning supplements or medications for about 48 hours. This will lower your chances of bruising.
Prep your skin: Pause your use of retinols, bleaching products, hair removal creams, or any other potential skin irritants around your lips a few days prior to treatment.
Go makeup-free: Arrive with a clean, makeup-free face, or be ready for makeup to come off and your skin to be cleansed in our office.
What to Do After Lip Filler Injections
Custom Lip Augmentation Aftercare
What is it like to recover after custom lip filler injections? Here are a few insider tips:
Take Arnica: Take 2 tablets, 3 times a day of this natural healing supplement that speeds up the recovery process. Pick some up in our online shop.
Soothe swelling with ice: Gently apply an ice pack to your lips for 5 to 10 minutes at a time.
Ease soreness: Reach for acetaminophen (Tylenol) to keep discomfort to a minimum.
Be gentle: Resist the urge to massage or squeeze your lips. Although you might feel some firm spots, they should soften over the next couple of weeks.
Custom Lip Augmentation FAQs
Q: Do JUVÉDERM lip injections hurt?
A: Not when you're working with a team who makes your comfort our No. 1 priority! We use a topical anesthetic and an injectable numbing agent called lidocaine to make sure your treatment is a breeze.
Q: How much JUVÉDERM do I need?
A: That's different for everyone! It depends on how much existing lip volume you have and how much volume you want to add. We typically use 1 mL in our custom lip augmentations because it adds plenty of plumpness to the full part of the lips. The volume needed to define the vermillion border varies from person to person. Our experienced and specially trained injectors will work closely with you to design your dream look and recommend the right amount of filler to help you achieve it.
Q: How long does lip filler last?
A: JUVÉDERM Ultra Plus XC, one of our clients' favorite lip fillers, lasts up to 12 months. Other formulations like JUVÉDERM VOLUMA XC may last a bit longer, while thinner options like JUVÉDERM VOLLURE® XC may dissolve a bit more quickly. You'll likely want to stop back in once or twice a year to touch up your beautiful results.
Q: What are the best kinds of lip injections in Newport Beach and Corona, CA?
A: JUVÉDERM products are our go-to fillers for lip injections. This family of products is approved by the FDA, contains a comprehensive range of hyaluronic acid fillers, and is made by Allergan®, a leader in the aesthetics field. We recommend a custom combination of JUVÉDERM Ultra Plus XC for volume and JUVÉDERM VOLUMA XC for definition.
Don't forget to stay in touch! Sign up for our VIP list to be the first to know about our current med spa specials and exclusive deals on CoolSculpting®, BOTOX®, and more at our Newport Beach and Corona locations. The perks don't stop there—our VIP members enjoy access to California Cosmetics giveaways, events, and contests. Sign up today
Your Best "You" Starts Now
Ready to say hello to plump, defined lips? Give us a call or text us at (855) 977-1982. Did you know you can meet with an injector to talk about your treatment without leaving home? Check out our virtual consultations.