What Is Included in the JUVÉDERM Smile Pretty Injections Package at Our Corona and Newport Beach Med Spas?
Here's what you get when you visit California Cosmetic to erase your smile lines with dermal fillers:
• 1 mL syringe of JUVÉDERM VOLLURE® XC or JUVÉDERM Ultra XC: Add volume beneath your smile lines to smooth them away. These hyaluronic acid gels are our go-to fillers for lip injections, wrinkle treatments, and everything in between.

• Travel size SkinMedica® HA5: Hydrate your skin and enhance your results with this topical hyaluronic acid skin treatment.
• Arnica tablets: Recover from your injections even faster with this herbal supplement.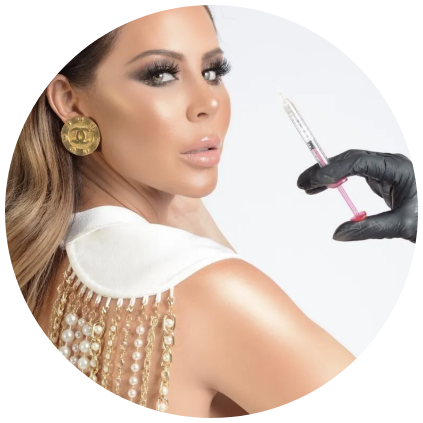 Meet Our Highly Trained Orange County Aesthetic Injectors
At California Cosmetics, you're supported by a team of experienced aesthetics pros dedicated to being the best JUVÉDERM injectors in Newport Beach and Corona. Each of our injectors (all RNs or MDs) completes a specialized 4-month injection training program on top of their existing medical education. That way, you get results you're obsessed with and you know you're in safe, skilled hands every step of the way.
The Smile Pretty Experience: What to Expect
Your experience starts the moment you step into our Riverside County or Orange County med spa, and it ends with results you've been dreaming of. You're worthy of a top-shelf, luxury filler experience, and we're here to deliver.
You'll meet one-on-one with one of our experienced injectors to design your look and plan your perfect treatment.
Don't stress about discomfort—we've got you covered. With the help of topical anesthetics and injectable numbing agents, you'll be totally numb before we think about coming near you with a syringe.
Your injector meticulously places JUVÉDERM into your smile lines with a series of quick injections. This typically only takes a few minutes.
You're free to return to your usual routine right away, although it's normal to have some swelling and mild bruising for about a week.
JUVÉDERM smile line fillers last anywhere from 6 to 12 months, so you'll be smiling pretty for up to a year. We recommend stopping in every few months to touch up your results.
Don't forget to stay in touch! Sign up for our VIP list to be the first to know about our current med spa specials and exclusive deals on CoolSculpting®, BOTOX®, and more at our Newport Beach and Corona locations. The perks don't stop there—our VIP members enjoy access to California Cosmetics giveaways, events, and contests. Sign up today!
Q: How Much Does Lip or Smile Line Filler Cost in Orange County?
A: Our smile line package starts at $799 and includes a 1 mL syringe of JUVÉDERM VOLLURE or Ultra, which is usually enough to banish smile lines. If you're looking to complete your look with lip augmentation, we highly recommend our signature Kissable Lips lip injections package, which starts at $899 and includes lots of extras to take your look to that next level.
Q: Is it Safe to Combine BOTOX With Filler?
A: Yes! In fact, it's more than safe—sometimes, it's the secret to getting incredible results. Our clients love combining filler treatments with BOTOX at our Newport Beach and Corona med spas. It relaxes wrinkles, slims the jaw, lifts the brow, and so much more, giving you gorgeous contours and smooth, youthful skin. Plus, BOTOX and fillers are both injectables, so you can do it all with little to no downtime.
Your Best "You" Starts Now
Ready to smooth away your smile lines and smile prettier than ever? Give us a call or text us at (855) 977-1982. Did you know you can meet with an injector to talk about your treatment without leaving home? Check out our virtual consultations.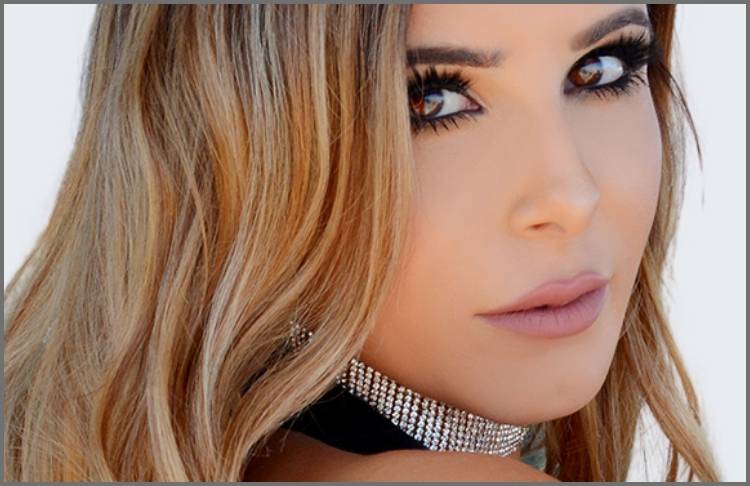 Not only does this business produce incredible results for whatever it is you are looking for, the client service is so very impressive.
I had Coolsculpting about 2 weeks ago on my inner thighs and arms. I'm and I was close to my ideal weight. I was told I would probably need 2 treatments in my thighs which was not surprising. I have seen a straighter inner thigh so far and it's only been 2 weeks. My arms has had an ever so slightly result but again only 2 weeks. Absolutely no regrets.
The lower abdomen is less saggy and has reduced in size. It is obvious for me that there is a good improvement and loss in fat at the treated area.Paired with better diet and exercise, I am very satisfied with it and willing to go through the numbness and uncomfortable sensations.