NONSURGICAL NOSE JOB (NSNJ)
What Is a Nonsurgical Nose Job?

A nonsurgical nose job (nonsurgical rhinoplasty) at our Newport Beach and Corona, CA, locations temporarily changes the contour of your nose with injections of dermal fillers. It's customizable and capable of camouflaging bumps and small defects, raising a flat bridge or drooping tip, or making a crooked nose look straighter and more symmetrical—all without anesthesia, downtime, or the telltale splint required with a surgical procedure.
Am I a Candidate for a Nonsurgical Nose Job?
A nonsurgical nose job is quick, requires minimal recovery, and creates results that slowly fade over 2 years, making it a great option for anyone looking to try something non-permanent. While it can't physically make your nose smaller, it does create the illusion of a smaller, straighter, more symmetrical nose by doing the following:
Disguising bumps by filling the areas around them
Raising a flat bridge to create a narrower appearance
Lifting a drooping tip
Straightening or evening out a crooked or asymmetrical shape
Just like a surgical nose job, your nonsurgical rhinoplasty is customized specifically for you by our NSNJ specialist, Dr. Barczak.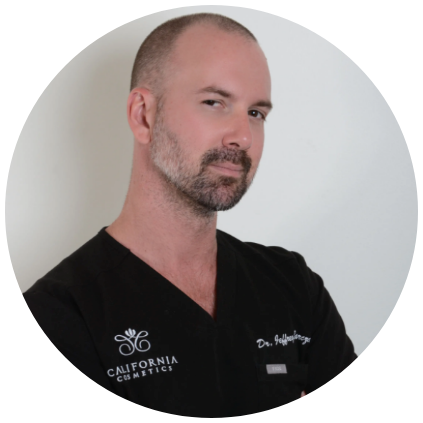 Our medical director Dr. Jeffrey Barczak performs all nonsurgical nose jobs at California Cosmetics. With a decade of experience in aesthetic medicine and a background as a cardiothoracic anesthesiologist, he brings sophistication and meticulous care to every treatment he performs. His favorite part of performing NSNJs? Seeing the happy tears his patients shed when they look in the mirror and see a reflection that finally looks like "them."
THE NONSURGICAL NOSE JOB EXPERIENCE:
WHAT TO EXPECT
What is it like to get a nonsurgical nose job?
Here's what you can expect.
You'll start by meeting with Dr. Barczak to discuss and design your look together. He analyzes your nose, talks over what you're looking to correct, and explains his recommendations for the placement and volume of filler to create exactly the results you want
Comfort is key! We use strong topical anesthetics and an injectable numbing agent called lidocaine to make sure you're totally comfortable and at ease before starting your injections.
Using a tiny needle, Dr. Barczak very precisely places small amounts of JUVÉDERM VOLUMA just under your skin. These initial injections only take about 5 to 8 minutes. Swelling happens quickly when injecting the nose, so Dr. Barczak will allow a few weeks for this to subside before seeing you back for a second detailing appointment to make sure your results aren't distorted.
You'll notice some swelling and potentially some bruising, but this typically subsides in about a week. (Check out our aftercare tips below!) You won't have to take time away from all your usual activities or deal with any of the packing, splinting, or incisions that come with a surgical rhinoplasty. That's the beauty of nonsurgical injections!
5. The Follow-Up Treatment

After about 3 to 4 weeks, Dr. Barczak sees you for a follow-up appointment to refine the details of your results. He uses a combination ofBOTOX and filler to narrow the tip and bridge, turn the tip up, and soften any wrinkling to create a gorgeous outcome.
After any lingering swelling fades and your BOTOX takes effect, typically within a couple of weeks, you'll see your finished look. That's another benefit of the nonsurgical route: post-surgical swelling commonly lasts as long as a year, but your entire transformation only takes a matter of weeks.
Nonsurgical Nose Job FAQs
How Long Do Nonsurgical Nose Jobs Last?
Results slowly fade over 2 years as your body gradually breaks down and absorbs the filler. This makes the procedure a great option for people who want to try a new look without committing to long-term results.
Are Nonsurgical Nose Jobs Safe?
Fortunately, JUVÉDERM VOLUMA is formulated with hyaluronic acid, which can be quickly and easily dissolved with an injection of Hylenex®, which we always have on hand. Dr. Barczak will talk through any and all risks with you before your treatment to make sure you're fully educated and informed about these very rare complications.
Why Is JUVÉDERM VOLUMA the Best Filler for Nonsurgical Nose Jobs?
Nonsurgical Nose Job Prep & Aftercare 101
What should you do before and after your nonsurgical nose job? Here's how to have the speediest recovery and see the best results.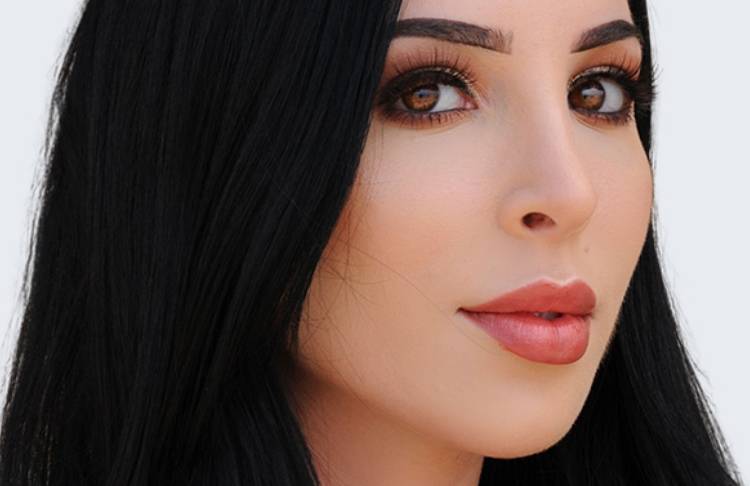 What To Do Before A Nonsurgical Nose Job
Follow these steps to prep:
Prevent bruising: Avoid any blood-thinning substances or medications for 48 hours before your appointment, with your doctor's permission. This includes alcohol, ibuprofen, vitamin E, and Ginkgo biloba.
Prep your skin: Pause the use of retinols or any other potential skin irritants on your nose.
Arrive without makeup: Come to your appointment with a fresh face, or be ready for us to remove your makeup and cleanse your skin before your injections.
What To Do After A Nonsurgical Nose Job
Here's your post-appointment checklist:
And of course, never hesitate to get in touch with us if you notice anything out of place or have any questions during the recovery process. We're always here to help!
Not only does this business produce incredible results for whatever it is you are looking for, the client service is so very impressive.
I had Coolsculpting about 2 weeks ago on my inner thighs and arms. I'm and I was close to my ideal weight. I was told I would probably need 2 treatments in my thighs which was not surprising. I have seen a straighter inner thigh so far and it's only been 2 weeks. My arms has had an ever so slightly result but again only 2 weeks. Absolutely no regrets.
The lower abdomen is less saggy and has reduced in size. It is obvious for me that there is a good improvement and loss in fat at the treated area.Paired with better diet and exercise, I am very satisfied with it and willing to go through the numbness and uncomfortable sensations.