What You Get With Kissable Lips

Kissable Lips is the best-selling lip injections package at our Newport Beach and Corona practice. Clients come from all over Southern California to get this look. It's the ultimate all-in-one lip glow-up for anyone dreaming of full, dramatic, sexy lips. Here's a breakdown of what's included in our signature package.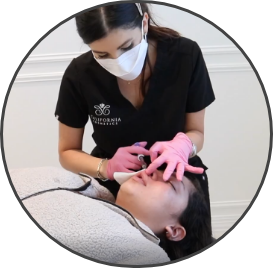 1mL Syringe of JUVÉDERM Ultra Plus XC
This mega volume hyaluronic acid (HA) filler is specifically formulated to give your lips that sought-after pillowy pout.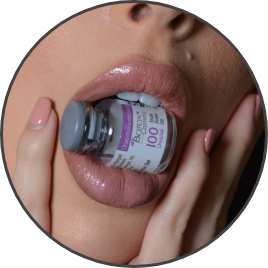 In addition to your lip filler, we inject 4 units of BOTOX into your upper lip to create a lip flip. This helps boost your top lip, exposing more of the natural pink of your lip, and it also improves the look of a "gummy smile."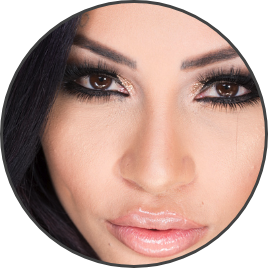 Our signature style takes your lip transformation to a new level. Strategically added volume sculpts a small keyhole opening in the center of your lips. The result is a perfectly plump and pouty look, with an especially luscious and sexy shape.
THE KISSABLE LIPS EXPERIENCE:
WHAT TO EXPECT
What is it like to get Kissable Lips lip injections?
Here's a look at each step of your transformation.
You'll meet with one of our amazing California Cosmetics trained expert aesthetic injectors to discuss and design your look. Kissable Lips is a treatment package, but you won't get cookie-cutter results. We customize each aspect to give you big, bold lips that flatter your face and bring the drama exactly the way you envision it. Whether you're looking to correct asymmetry, better define your borders, emphasize that signature keyhole pout look—you name it, we'll use our expertise to make it a reality.
Injections can be intimidating, but there's no need to worry. We're all about comfort here. We'll make sure you're totally numbed up before we start your lip fillers. We use an injectable numbing agent called lidocaine and strong topical anesthetics (all administered by experienced and trained medical professionals) to make sure you're completely comfortable before we get started. We don't want you feeling anything but excitement.
It's the moment you've been waiting for! Your aesthetic injector places the filler just under your skin, giving you volume and sculpting your shape. This part of the treatment usually takes about 20 minutes, and you'll be able to see the difference right away. We'll also inject the BOTOX, which takes a week or so to visibly take effect.
You can expect some swelling and bruising for up to 1 week. It's possible you may have some bruising for over a week, but taking Arnica and avoiding alcohol or blood-thinning supplements will help it subside as quickly as possible.
After about 3 to 4 weeks, all traces of swelling should be gone, leaving you with your ultimate results. Your new pout may last up to a year, and BOTOX touch-ups every 2 to 3 months will keep that top lip beautifully flipped.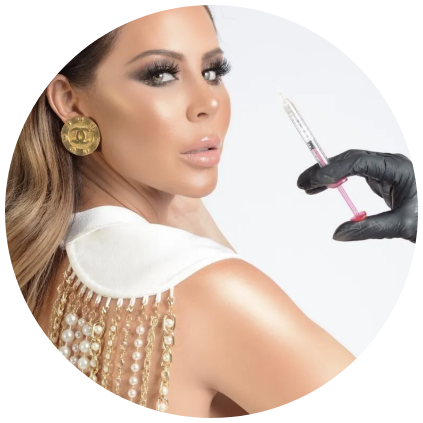 Meet Our Aesthetic Injectors
You shouldn't trust your lips to just anyone. Our aesthetic injectors are all registered nurses (RNs) or doctors, and each of them has completed a specialized curriculum specific to California Cosmetics. This program includes 3 to 4 months of dedicated training on top of their previous medical education. What sets them apart beyond their precise injection skills is their personal connection with everyone they treat and their commitment to making your aesthetic vision a reality. They're experts in bringing out the absolute best in you.
Lip Injections Prep & Aftercare 101
Here's your helpful guide to what you should do before and after your lip injections for the best possible experience.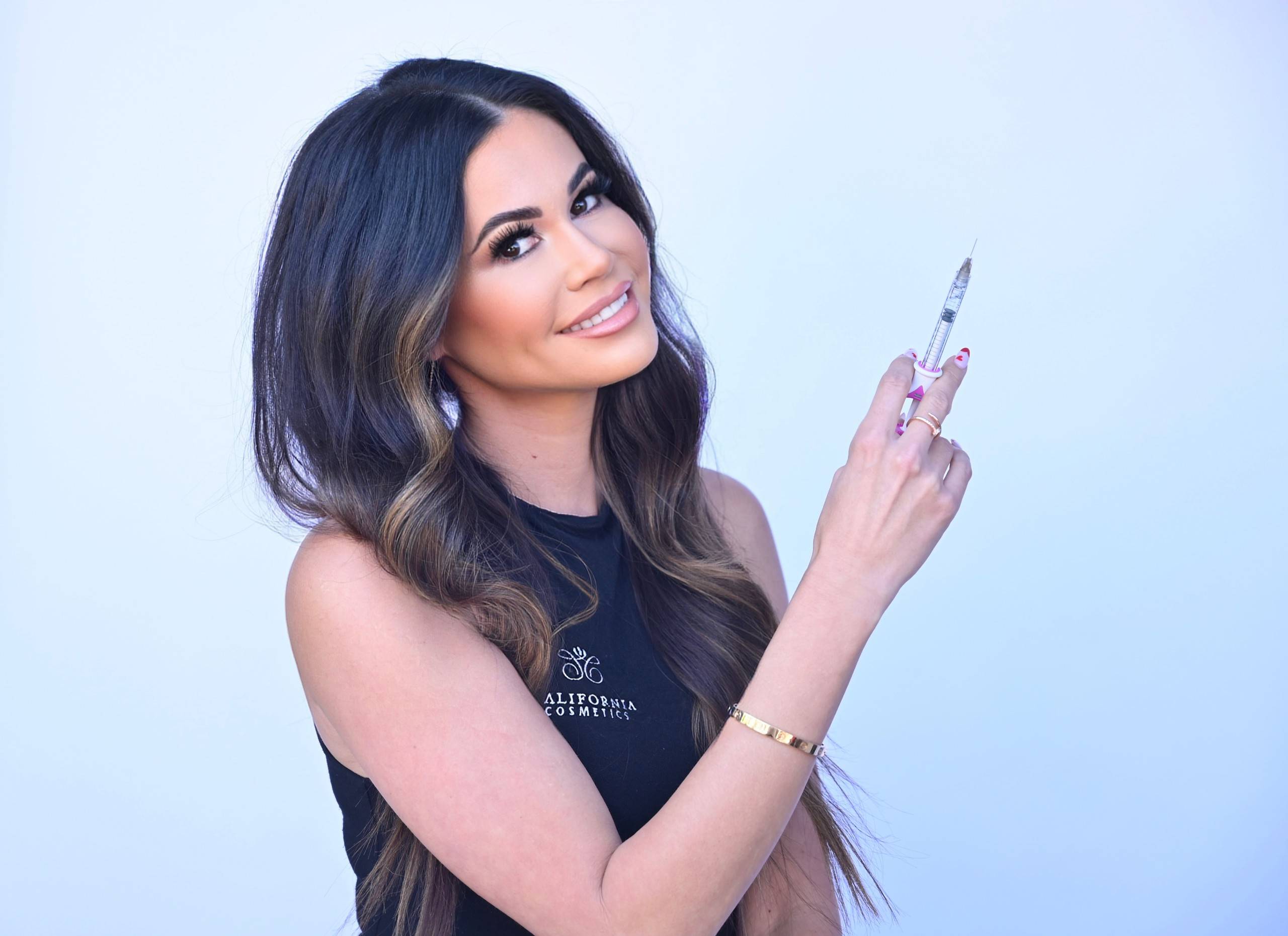 What to Do Before Lip Filler Injections
How should you prepare for a Kissable Lips treatment?
Prevent bruising: Avoid alcohol, ibuprofen, vitamin E, Ginkgo biloba, and any other blood-thinning supplements or medications for about 48 hours. This will lower your chances of bruising.
Prep your skin: Pause your use of retinols, bleaching products, hair removal creams, or any other potential skin irritants around your lips a few days prior to treatment.
Go makeup-free: Arrive with a clean, makeup-free face, or be ready for makeup to come off and your skin to be cleansed in our office.
What to Do After Lip Filler Injections
When it comes to lip injections, aftercare is key.

Take your Arnica: We recommend 2 tablets, 3 times a day.
Apply an ice pack: Gently apply an ice pack to your lips for 5 to 10 minutes at a time to calm any swelling.
Reduce soreness: If you're experiencing any discomfort, opt for acetaminophen (Tylenol) to keep it to a minimum.
No massaging or firmly squeezing: Keep in mind you might feel some firmness in certain spots, but this should soften and subside over the next couple of weeks.
And maybe the most important tip: If you have any questions, give us a call or shoot us a text! Your injector will let you know who to reach out to if anything comes up in the days following your appointment.
Not only does this business produce incredible results for whatever it is you are looking for, the client service is so very impressive.

I had Coolsculpting about 2 weeks ago on my inner thighs and arms. I'm and I was close to my ideal weight. I was told I would probably need 2 treatments in my thighs which was not surprising. I have seen a straighter inner thigh so far and it's only been 2 weeks. My arms has had an ever so slightly result but again only 2 weeks. Absolutely no regrets.
The lower abdomen is less saggy and has reduced in size. It is obvious for me that there is a good improvement and loss in fat at the treated area.Paired with better diet and exercise, I am very satisfied with it and willing to go through the numbness and uncomfortable sensations.