What Is the Jawline on Point Treatment?

Jawline on Point is the signature approach to jawline contouring at our Newport Beach and Corona, CA, med spas. By adding definition and shape to your jawline with dermal fillers and sculpting away excess fat with KYBELLA, this treatment creates your sharpest, sleekest, most stunning jawline, all without surgery.
As the #1 KYBELLA provider in the U.S., we specialize in using this innovative injectable to contour the jaw, neck, and body. Combine that with some precisely placed filler, and the results are nothing short of jaw-dropping.
What's Included in the Jawline on Point Package?
The Jawline on Point package is all about creating your sleekest, most sculpted jawline by adding definition with dermal fillers and dissolving away fat with KYBELLA. Not everyone needs the same intensity of each treatment. We fully customize your procedure to fit you and we never recommend anything beyond exactly what you need to see your best results.
KYBELLA is an FDA-approved injectable form of deoxycholic acid, a natural acid the body produces to break down dietary fat. When injected into the fat below your chin (also called submental fat or a double chin), it dissolves away fat cells for your body to metabolize and flush out. This leaves behind a slimmer silhouette with long-lasting results.

Part of the JUVÉDERM® product family, JUVÉDERM VOLUMA is an injectable hyaluronic acid (HA) filler that adds temporary volume just under the skin. Because VOLUMA is highly cohesive and doesn't absorb much water, it closely mimics bone and makes it a fantastic tool for enhancing and sculpting the chin and jawline. We love using VOLUMA for nonsurgical chin augmentation in our Chin #GOALS package.

THE JAWLINE ON POINT EXPERIENCE:
WHAT TO EXPECT
What is it like to contour your neck and jawline at California Cosmetics?
Here's what's in store.
One of our specially trained injectors meets you for an in-depth convo about your treatment. You talk over what you like or want to improve about your jawline, the type of results you're looking for, and your ultimate vision for your look. You work together to design your perfect treatment plan.
Don't be spooked by the word "injection"—your comfort is our absolute priority. We use ice, potent topical anesthetics, and an injectable numbing agent called lidocaine to numb any areas we'll be treating before we get started.
Your injector uses a tiny syringe to administer KYBELLA injections in a grid pattern under your chin. Next, they add filler to precise areas along your jawline to create your perfect look. The whole process takes about 30 minutes, and then you're free to head back to your usual routine.
You may notice some slight swelling or bruising around your filler injection sites, which usually subsides in about a week. You'll definitely notice swelling under your chin for about a week, but don't worry—that's a normal part of the KYBELLA recovery process.
As the KYBELLA takes effect over the next 4 to 6 weeks, you should notice a slimmer, more sculpted jawline. The great thing about KYBELLA? Once those fat cells are treated, they're gone for good, so your results will be long-lasting. JUVÉDERM VOLUMA can last as long as a year, at which time you'll need a touch-up to maintain your gorgeous new look.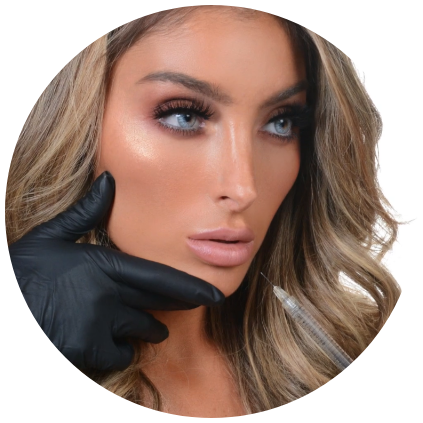 Jawline on Point treatments are performed by our specially trained aesthetic injectors (RNs or doctors). Each of them has completed a specialized curriculum specific to California Cosmetics. This program includes 3 to 4 months of dedicated training on top of their previous medical education. What sets them apart beyond their precise injection skills is their personal connection with everyone they treat and their commitment to making your aesthetic vision a reality. They're experts in bringing out the absolute best in you.
Jawline Contouring Prep & Aftercare 101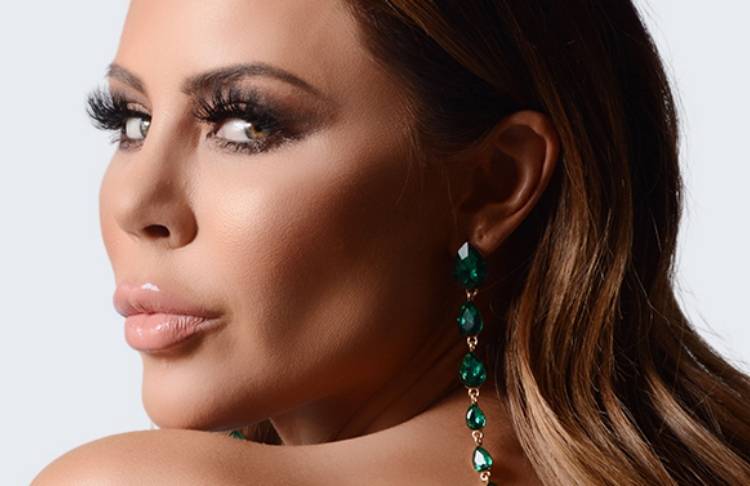 What to Do Before Your Jawline On Point Treatment
Here's how to get ready for your appointment:
Prevent bruising: Avoid any blood-thinning substances or medications for 48 hours before your appointment, with your doctor's permission. This includes alcohol, ibuprofen, vitamin E, and Ginkgo biloba.
Prep your skin: Pause your use of retinols or any other potential skin irritants along your jawline and under your chin.
Arrive without makeup: Come to your appointment with a fresh face, or be ready for us to remove your makeup and cleanse your skin before we perform your injections.
What to Do After Your Jawline On Point Treatment
Follow these steps for a speedy recovery:
Take Arnica: We recommend 2 Arnica tablets, 3 times a day. This natural supplement speeds up the post-treatment healing process.
Apply an ice pack: Gently apply an ice pack to your injection sites for 5 to 10 minutes at a time to reduce any swelling.
Reduce soreness: Take acetaminophen (Tylenol) to manage any lingering discomfort you may have in the initial 1 or 2 days after your appointment.
And of course, give us a call if you have any questions along the way. We're more than happy to help!
Not only does this business produce incredible results for whatever it is you are looking for, the client service is so very impressive.

I had Coolsculpting about 2 weeks ago on my inner thighs and arms. I'm and I was close to my ideal weight. I was told I would probably need 2 treatments in my thighs which was not surprising. I have seen a straighter inner thigh so far and it's only been 2 weeks. My arms has had an ever so slightly result but again only 2 weeks. Absolutely no regrets.
The lower abdomen is less saggy and has reduced in size. It is obvious for me that there is a good improvement and loss in fat at the treated area.Paired with better diet and exercise, I am very satisfied with it and willing to go through the numbness and uncomfortable sensations.