Discover California's Premier Medical Spa Experience
Welcome to California Cosmetics, your go-to destination for cutting-edge, non-surgical cosmetic procedures in Newport Beach and Corona, CA.


Our expert team of highly trained aesthetic professionals delivers exceptional results with a wide range of treatments, such as cosmetic injectables, skin rejuvenation, laser skin resurfacing therapies, and body sculpting and slimming.


Explore our cosmetic treatments, procedure results, and rave reviews. Book your consultation online today.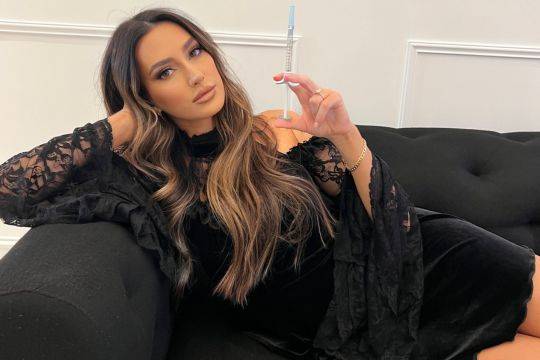 RAVE REVIEWS & ENDORSEMENTS
With glowing reviews and endorsements from top influencers, our commitment to excellence shines through. Experience the difference at our highly-rated med spa.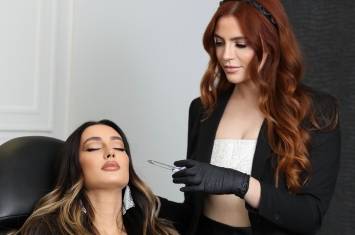 HIGHLY SKILLED & PASSIONATE AESTHETIC EXPERTS
Our team of certified and experienced aesthetic specialists is dedicated to helping you achieve your beauty goals. With ongoing training and a passion for the latest techniques, you're in expert hands.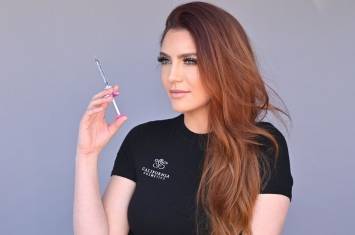 California Cosmetics is a fully registered and certified medical spa, ensuring you receive the highest standards of care, safety, and professionalism throughout your treatment journey.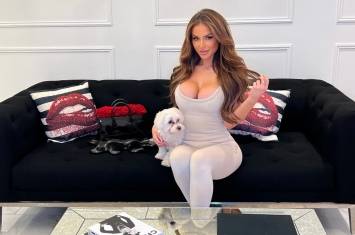 SPECIAL OFFERS, VIP ACCESS & EXCLUSIVE PERKS
Cutting-edge non-surgical cosmetic procedures
There's no better feeling than having complete confidence in your own skin. That's why it is our mission to help you discover that feeling with expertly performed treatments administered by medical professionals you can trust.
Whether you're looking to improve skin texture with skin treatments, replace lost volume with injectables, provide targeted skin care with laser treatments or slim down stubborn spots with body sculpting treatments - we have a treatment to suit your needs.
Explore our treatment categories below, and book your consultation online.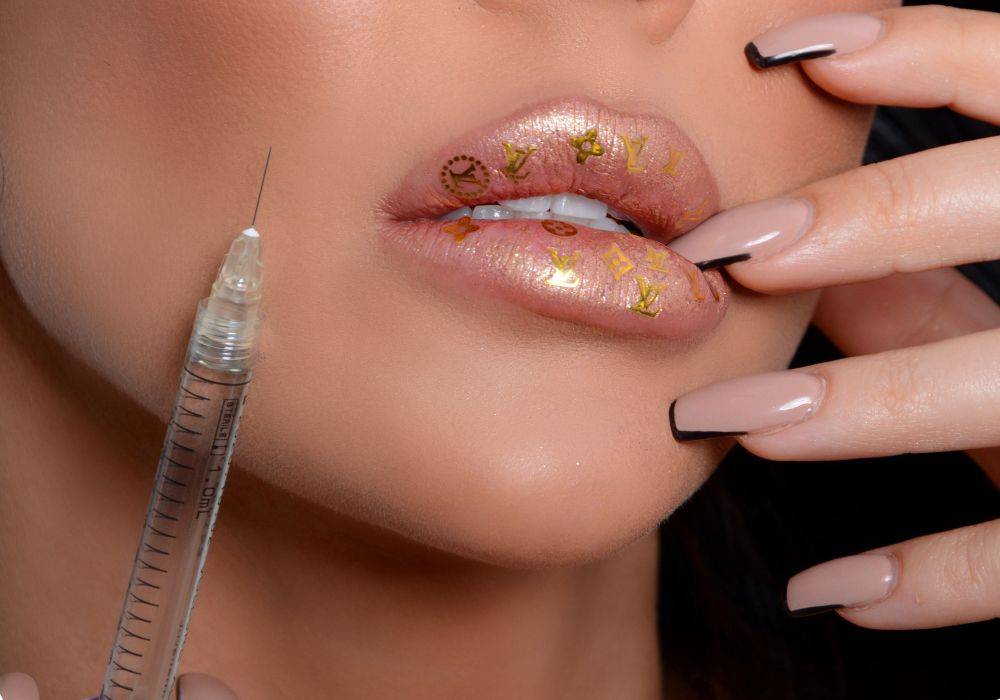 Expertly delivered face and body injectables
Discover the transformative power of our advanced injectables, skillfully administered by our team of aesthetic professionals. Our comprehensive range addresses a variety of cosmetic concerns and includes:
From skin tightening, and smoothing wrinkles and fine lines, to enhancing facial and body contours - our injectables deliver natural-looking, rejuvenated results tailored to your unique aesthetic goals.


Learn more about our cosmetic injectables and book your appointment online today.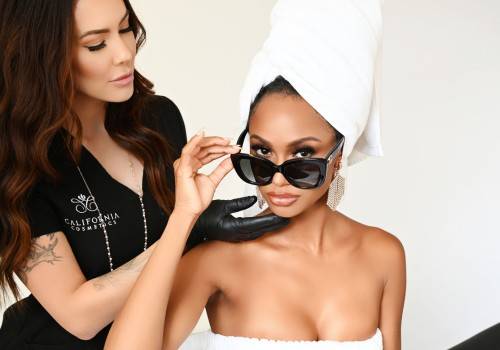 Reveal your inner radiance with our deep skin rejuvenation treatments, expertly designed to address the aging process and refresh your skin from within.


Our skilled team offers an array of advanced therapies, including:
Target a variety of skin concerns effectively including wrinkles, fine lines, uneven skin tone, pigmentation, redness, and texture irregularities.


Experience the transformative power of our personalized skin treatments and book your appointment online today.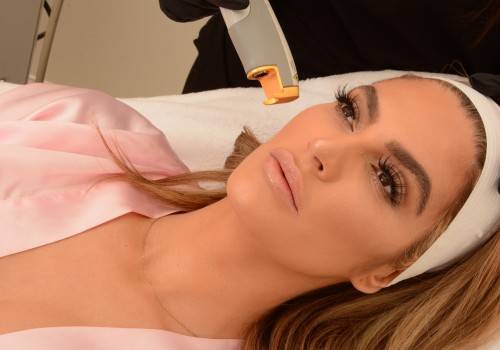 Precision laser skin rejuvenating treatments
Harness the power of cutting-edge laser technology to address a variety of skin concerns.
Our advanced laser therapies, including Cutera and Lumecca IPL and Laser Genesis, address various skin concerns with exceptional results.
From correcting sun spots, rosacea, and age spots to stimulating collagen production for skin tightening - our laser treatments effectively target wrinkles, fine lines, excessive redness, large pores, and uneven skin texture.
Explore our precision laser treatments and book your appointment online today.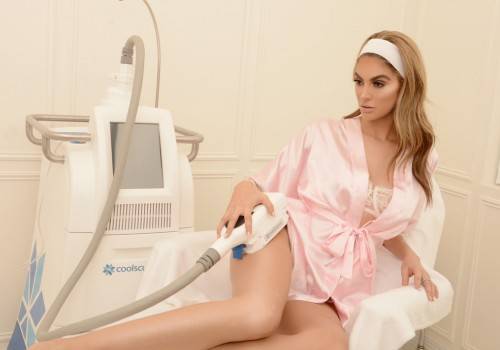 Breakthrough body sculpting treatments
Embrace the power of our advanced body sculpting techniques, expertly performed by our team of aesthetic professionals.
CoolSculpting, TruSculpting, and Morpheus8 Body will allow you to achieve your desired body contours and boost your confidence.
These non-invasive procedures are designed to help reduce unwanted fat, cellulite, and sagging skin, delivering impressive, natural-looking results tailored to your unique aesthetic vision.
Discover our body sculpting treatments and book your appointment online today.
Our most popular treatments
Our most popular non-surgical cosmetic and skincare treatments are recognised for delivering impressive results and have become our clients' unforgettable favourites!
Explore our most popular treatments and procedures, and book an appointment to connect with an expert that can design a tailored treatment plan to suit your aesthetic goals.
Kissable Lips (Lip Augmentation)
Our most brag-worthy look with the hottest and most dramatic results that keep our patients coming back to California Cosmetics.
Learn more about the look and see for yourself why Kissable Lips is the best lip augmentation package across Orange County.
1 mL Syringe of JUVÉDERM® Ultra Plus XC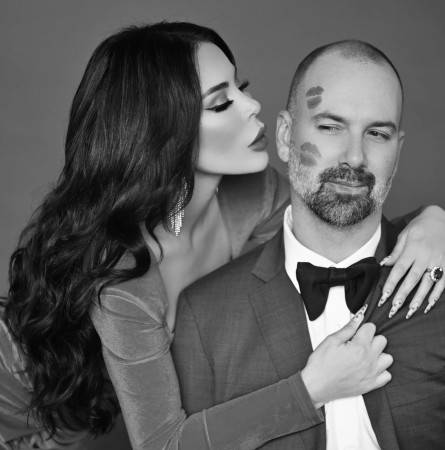 Tailored cosmetic and skincare treatment packages
Complete your dream look with premium products
Indulge in a range of premium products available online or at our medical spas in Newport Beach or Corona in California.
Our shop includes curated medical-grade skincare products from SkinMedica®, Arnica healing supplements, ARMÈE lip care treatment kits and stunning lashes to further enhance your new look. We also offer stylish CCM Merch to completely wrap up your new aesthetic!
Gift cards are also available so you can give the gift of confidence to a cherished friend or family member.
Explore our products and order online, or bookmark a product to purchase at your next appointment.
Meet Our Dedicated Team of Medical Professionals
Our exceptional team of medical professionals is driven by a passion for patient-centered care, focusing on delivering remarkable results while ensuring your comfort. we are committed to enhancing, rejuvenating, and improving your appearance with tailored treatments designed to suit your lifestyle and goals.
Our highly skilled team includes several aesthetic professionals, as well as marketing director Lea Barczak, and esteemed medical director and owner, Dr Jeffrey Barczak. With a decade of experience in medical aesthetics and a background in cardiothoracic anesthesiology, he brings sophistication and meticulous care to every treatment he performs.
Learn more about our team and Dr Jeffrey Barczack. You can also book an appointment online and visit us at our premier med spas located in Corona and Newport, California.
Memberships for Aesthetic Procedures
Enjoy stunning results while saving on treatments and procedures! Becoming a California Cosmetics member allows you to take advantage of savings and exclusive promotions on the treatments you love.
Our memberships include our Tox Membership, Tox & More membership, Deluxe Hydrafacial Membership and Skin Goals Membershi, all designed to give you the best results consistently.
Becoming a member also unlocks additional perks, including exclusive promotions, discount on skincare and lashes upon booking an appointment, and points you can redeem for ALLĒE Cosmetics products.
Become a California Cosmetics member today!
Monthly specials & VIP Access to California Cosmetics' Medical Spas
Let's make your beauty journey as rewarding as possible with our monthly special offers! Explore our specials below and stay up to date with our monthly promotions.
You can also Become a California Cosmetics VIP to take advantage of early access to exclusive promotions, loyalty rewards, exclusive invitations, and MUCH more!
Explore VIP program and exclusive offers below.
Top Influencers Trust California Cosmetics
When it comes to achieving a stunning, youthful appearance, California Cosmetics is the preferred choice for top influencers and beauty enthusiasts alike. Our state-of-the-art facility and expert team of medical professionals have earned a reputation for delivering exceptional results and personalized care.
Explore testimonials from influencers that trust California Cosmetics and book your appointment online today.
iluvsarahii
2,583
Posts
4.7m
Followers
2,817
Following
"She tells me what I need, what I don't need, and really makes me feel like I'm in good hands so I trust her for that reason."
dressyourface
3,668
Posts
2.5m
Followers
649
Following
"Thanks to California Cosmetics I've managed to keep a fresh and young appearance even at age 35. I highly recommend them!"
itsisabelbedoya
4,040
Posts
1.8m
Followers
716
Following
"I'll always come here, I do not go anywhere else, and that's how I stay pretty."
Monthly specials & VIP Access to California Cosmetics' Medical Spas
Look and feel your absolute best! Discuss your concerns and define your aesthetic treatment plan with an expert from our team.
Schedule your first appointment with us online and visit us at our Newport Beach or Corona locations.
Start achieving your glam goals from the comfort of your couch.
Our virtual consultations allow to you to connect with a beauty expert from our Orange County team to get advice on specific treatments or kick off your glam journey from scratch.
Explore our virtual consultations and submit your enquiry details.
Concierge Services - coming soon!
Coming soon! Join our waitlist and get 10% off your membership.
Achieve your aesthetic goals look with flexible financing options
Investing in your dream look should be stress-free and attainable. Therefore, we're committed to helping our patients achieve their aesthetic goals without breaking the bank.
With trusted third-party lending partners, we can offer 6 - 12 or 24 - 84 payment terms to reduce the upfront cost of any treatments, procedures or packages.
Explore our financing options for our aesthetic treatments to learn more, or
contact us
.